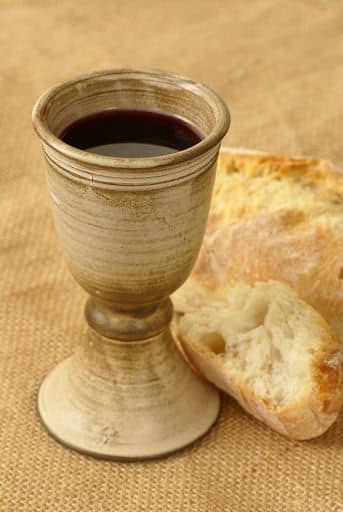 And he took bread, and when he had given thanks, he broke it and gave it to them, saying, "This is my body, which is given for you. Do this in remembrance of me." And likewise the cup after they had eaten, saying, "This cup that is poured out for you is the new covenant in my blood." (Luke 22:19-20)
In my way of thinking (at least at times it goes this way), I have a tendency to view the "old covenant" as null and void. Well, it dawned on me earlier this month that I was mistaken. As communion was being served, I wrote down the following thoughts about the new and old covenants based on what the verse above and what God showed me that Sunday morning.
We have a "new covenant" because the old one was impossible for us to keep. But God doesn't hold that against us because he gave Jesus who fulfilled it perfectly for us. That doesn't make it void - it makes it complete. So now Jesus brings the "new covenant" to us and he brings it via his own blood.
The travel on the Crooked Path is a forward trajectory based on the new covenant. I don't leave the old one behind, but rather move forward in victory with a Savior who took care of it and now builds his home within me.